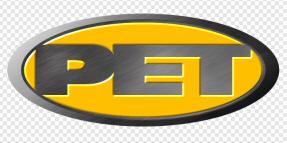 Dual Redundant Moseley 9003Q STL with Auto-Changeover and Moseley Lanlink
SOLD !!!
THE TOTAL PACKAGE!





TWO! 9003Q 4 Channel Linear Audio Digital Studio-Transmitter Links
(2 transmit/2 receive units, Both systems have dual audio cards)


Transmitter Transfer Panel TP-64




LANLINK 900D- LAN Extender / Data Link System
Allows you to extend your Local area network to your transmitter facility
Starlink SL9003Q - the world's first open-architecture, all-digital, 2 / 4 / 6 channel linear audio Studio-Transmitter Link.

Utilizing spectrally efficient Quadrature Amplitude Modulation technology, the SL9003Q delivers four 16-bit linear audio channels and two data channels over narrow-bandwidth 335-1525 MHz STL channels. AES/EBU I/Os, combined with a built-in variable rate converter, provide seamless connection to the all-digital air chain without compression. Plug-in MPEG audio modules and a digital multiplex allow for additional program, voice, FSK async and sync data channels.

The high spectral efficiency of the SL9003Q is achieved by user-selectable 16, 32 or 64 QAM. Powerful Reed-Solomon error correction, coupled with a 20 tap adaptive equalizer, provide unsurpassed signal robustness in hostile RF environs. An ultra-linear 2 Watt average transmit power out is achieved with redundant RF power modules. The radio is available in either simplex or full duplex configurations.

LANLINK 900D is a high speed Ethernet/IP/RS-232 data transport system. LanLink enables broadcasters to bring new low cost IP-based applications and accessories to remote transmitter sites.

Lanlink Applications:
->Remote Control & Telemetry
->IP-Based Equipment Control
->Remote Mirrored Servers
->Extending Ethernet to the Transmitter Site
->RBDS
->Surveillance & Security
->Internet & Email Connection

LanLink is the perfect companion for the Moseley Starlink SL9003Q. It operates alongside STL models of other manufacturers as well.
SYSTEM DESCRIPTION
This is a complete package with TWO Moseley 9003Q STL systems, a TP-4 Automatic changeover panel and a Moseley Bi-directional Lanlink! Also includes 2 - ISO LII Encoders and 2- ISO LII Decoders. It's the total solution for analog and digital transmission from the Studio to the transmitter site. This system was used less than one year. New construction blocked the STL path and this equipment became available. It is in absolutely like new, mint condition. This system was configured for 944.5 MHZ and can easily be changed to your frequency.
SYSTEM LIST PRICING
MOSELEY STL SYSTEM
quantity
model
Description
Item Price
Total
1
LANLINK900D
Bi-Directional Lanlink
4,990.00
4,990.00
2
MOSSL9003Q-4S
Starlink 4 ch STL system
16,250.00
32,500.00
1
TP64TX
Transfer panel
1,350.00
1,350.00
Your Price $26000.00
Please contact us ASAP if you have interest in this system. Offers will be considered.
EMAIL: mail@pressman.net
Telephone: 305-215-0524
---
DOCUMENTATION
Moseley 9003 Q
Moselely Lanlink

Brochure
Manual
Frequently Asked Questions


Pressman Engineering and Technology
8601 SW 102 Avenue
Miami, Fl 33173
305-273-7304
Serving the Broadcast Industry Since 1975